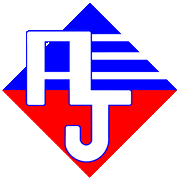 Welcome to Action Jackson Wiki!

Edit
Released in 1971 by Mego Corp. Mego's 1st version of their 8 inch Action Figures.
Toy #
1100
1132
1133
48-24414
Knock Off
Item Name
White
Bearded White
Black
Johnnie Jackson
L'Amico Jackson
AMIGO
Captain Eagle
Picture
Toy #
1100
1132
Item Name
White (Karate)
Bearded White (Army)
Picture

No Stickers Box

No Sticker Box
Carded Outfits
Edit
ITEM # 1180 WAS A CASE CALLED "TOP VALUE ASSORTMENT / SUPER VALUE ASSORTMENT" FEATURING 2 OF EACH OF 10 OUTFITS.
Boxed Outfits
Edit
MILITARY OUTFITS
Edit
| | | | | | | | | |
| --- | --- | --- | --- | --- | --- | --- | --- | --- |
| Toy # | Outfit Name | Series | Art | Generic | Johnnie | WGSH | L'Amico | Luc L'Adventure |
| 1101 | AUSSIE MARINE | MILITARY OUTFITS | | | | | | |
| 1102 | AIR FORCE | MILITARY OUTFITS | | | | | | |
| 1103 | NAVY | MILITARY OUTFITS | | | | | | |
| 1104 | FROGMAN | MILITARY OUTFITS | | | | | | |
| 1105 | SKI-PATROL | MILITARY OUTFITS | | | | | | |
| 1106 | ARMY | MILITARY OUTFITS | | | | | | |
BOLD ADVENTURE OUTFITS
Edit
SPORTS OUTFITS
Edit
| | | | | | | | | |
| --- | --- | --- | --- | --- | --- | --- | --- | --- |
| Toy # | Outfit Name | Series | Art | Generic | Johnnie | WGSH | L'Amico | Luc L'Adventure |
| 1113 | FISHING | SPORTS OUTFITS | | | | | | |
| 1114 | HOCKEY | SPORTS OUTFITS | | | | | | |
| 1115 | BASEBALL | SPORTS OUTFITS | | | | | | |
| 1116 | KARATE | SPORTS OUTFITS | | | | | | |
| 1117 | FOOTBALL | SPORTS OUTFITS | | | | | | |
| 1118 | SURF AND SCUBA | SPORTS OUTFITS | | | | | | |
Other Outfits
Edit
ACCESSORIES
Edit
VECHILES
Edit
PLAYSETS
Edit
Latest activity
Edit
|}